We started the 2nd phase of the Removable Bund at Kadwai village in Ratnagiri district after Diwali. 
During the work was in progress, Dr Sumant Pande, Ex. Director Yashada, accompanied by Sakharpa Kajali (साखरपा काजळी) River Team and Mr Yuyustu Arte of Matrumandir visited our bund site and appreciated the project.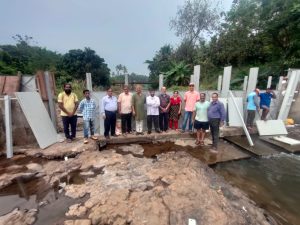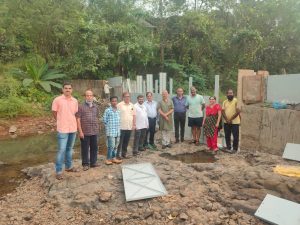 Once the work was completed, it was a very pleasing sight to behold. Avinash, Akshay & Shivaji at the site have done such an excellent job that we cannot thank them enough. May God bless them.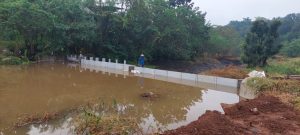 Now the next step is to set up the Tiny Vortex Hydroelectric Set-up. This is going to become a model that can be replicated in many places.
We also thank Umalti Prithvi Foundation, led by Irfan Chikte, Natural Solutions led by Dr Ajit Gokhale and enthusiastic villagers of Kadwai. Congratulations to all participants in this project.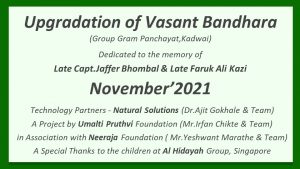 May The Earth Bloom